为生产商提供的服务

第十六届亚洲太阳能光伏创新合作论坛暨展会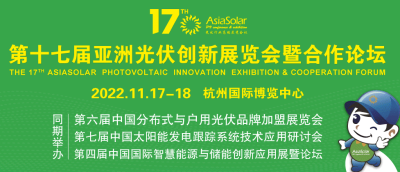 第十六届(2021)亚洲太阳能光伏创新展览会暨合作论坛
| | |
| --- | --- |
| | 中国大陆 Hangzhou |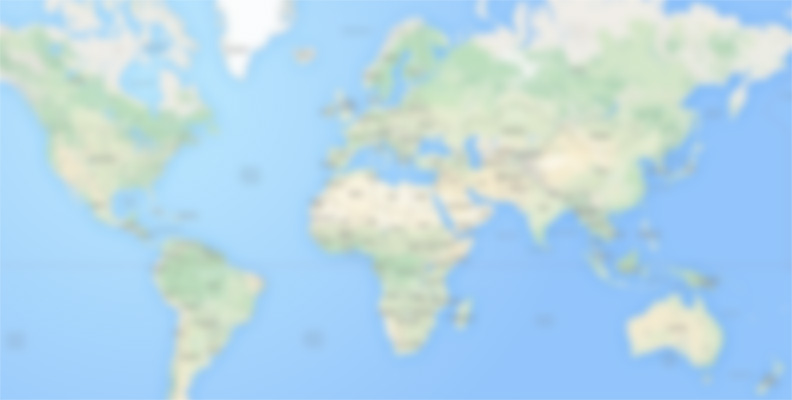 简介
As one of the world's leading high-end Photovoltaic Conferences, AsiaSolar Photovoltaic Innovation Exhibition & Cooperation Forum (hereinafter referred to as 'AsiaSolar') has been held in succession for fourteen years. To date, AsiaSolar has invited over 1,000 governmental and industrial leaders, senior managers from well-known enterprises worldwide to either attend the conference or deliver speeches, and about 14,000 industry experts from different countries were present at the conference. More than 3,500 PV enterprises as well as nearly 300,000 audiences and visitors joined the exhibition which have been consecutively reported by CCTV (China Central Television) as special coverage for many years.

Themed with "Innovation and Cooperation", AsiaSolar endeavors to build a healthy eco-industrial chain for PV power stations, improve intelligent and advanced manufacturing, and develop distributed and household PV products, micro-grid, smart solar tracking system, PV+ energy storage, Photovoltaic hydrogen production technology to promote the Belt and Road Initiative and globalize China PV and energy storage enterprises.

Over the years, a rich variety of advanced PV equipment producers, PV product manufacturers, EPC, testing and certification institutes, operation and maintenance companies, energy storage and micro grid system providers, multi energy complementary and energy Internet corporates, investment companies, banks and insurance companies were attracted to the AsiaSolar Photovoltaic Innovation Exhibition to share their innovative technologies, products and management modes.

AsiaSolar is committed to discover and boost innovative and cooperative PV enterprises by accurately pairing and gathering social resources to facilitate their development. Over fourteen years, AsiaSolar has contributed to PV project cooperation for more than 20 GW, covering the full spectrum of PV industrial chain as PV product manufacturing, PV power station investment and financing, design and construction, operation and maintenance. Whether in good or bad times, AsiaSolar serves PV industry and ensures cooperation between enterprises the same as it started with. Whether industry giant or start-up corporate, AsiaSolar is always regarded as a significant stage for opening new channels, setting benchmark and developing good partnership.
Exhibition Content
● Manufacturing equipment of PV Production;
● Crystalline Silicon, Thin Film, Glass, Backplane and other innovative PV technological products;
● Inverter, support, solar tracking system and other technological products;
● PV system, design, construction and management of PV power station and other advanced technologies;
● Energy Storage, Micro grid and other technological products;
● Technological equipment of Photovoltaic Hydrogen;
● Investment & financing institutions of PV power station with innovative modes;
● Distributed industrial & commercial and household PV brand enterprises.
Conference Agenda
Afternoon, Sept. 2, Closed Meeting
Only for invited guests

Morning, Sept. 3, Inauguration and Exhibition Visit
Leaders, experts, entrepreneurs and other delegates from domestic and foreign government or industry organization to take a visit in the exhibition hall

Afternoon, Sept. 3, Themed Forum & High-Level Dialogue
Themed Forum: Domestic and foreign PV industry leaders, experts and entrepreneurs to deliver the keynote speech
Dialogue 1: Analysis on PV and Energy Storage Market and Practical Experience on Market Development
Dialogue 2: The Development Tendency of PV and Energy Storage Products, Equipment and System Technologies
Dialogue 3: Innovative Development of Distributed, Multi-Complementary and Household PV Industry

Evening, Sept. 3, Innovation Awards Dinner
2020 AsiaSolar Innovation Leading Figure Awards
2020 AsiaSolar Innovation Enterprise Awards
2020 China Distributed Photovoltaic Innovative Brand Awards
2020 The 3rd Voice of PV China Finals

Full Day, Sept. 4, Themed Sub-Forum
Sub-Forum 1: "The Belt and Road"& Asian Overseas PV Project-Matching Conference
● Analysis on PV and Energy Storage Market in global and Asian area
● Overseas PV project-matching in Asian area

Sub-Forum 2: New Technology, Products, Equipment of Photovoltaic and Energy Storage
● Intelligent Factory Equipment, Intelligent Solar Cell Production Line, Software & Management System
● PERC, Heterojunction, Perovskite, Shingled, Half-Cut, Paving Module and other innovative solar module technologies
● Micro Inverter, Solar Energy Storage, 1500V Inverter and other types of inverter technologies
● Other Innovative Technologies of PV and Energy Storage Accessories

Sub-Forum 3: Smart Energy, Photovoltaic and Energy Storage Innovative Application
● Innovative Development and Application of Smart Energy
● PV+ Energy Storage, Cascade Utilization of Power Cell and other multiple business model of Energy Storage
● Innovative Application of User Side Energy Storage System

Sub-Forum 4: Development and Application of Solar Tracking System Technological Innovation
● Advanced EPC and Innovative Solar Support around the world
● Innovative Application of Smart Tracking System

Sub-Forum 5: Development, Investment, Construction, Transaction, Operation & Maintenance of Distributed Photovoltaic Power Station
● PV-Poverty Alleviation, PV-Agriculture, PV-Fishing, BIPV and other diversified programs
● Multi-variety Investment and Construction of PV Power Station, Smart Operation & Maintenance
● Green Certificate, Market-based Distributed Generation Trading Mechanism and other electricity market transactions