The three-phase Fronius Eco in power categories 25.0 and 27.0 kW perfectly meets all the requirements of large-scale installations. Thanks to its light weight and SnapINverter mounting system, this transformerless device can be installed quickly and easily either indoors or outdoors. This inverter range is setting new standards with its IP 66 protection class. Furthermore, thanks to its integrated double fuse holders and optional overvoltage protection, string collection boxes are no longer necessary.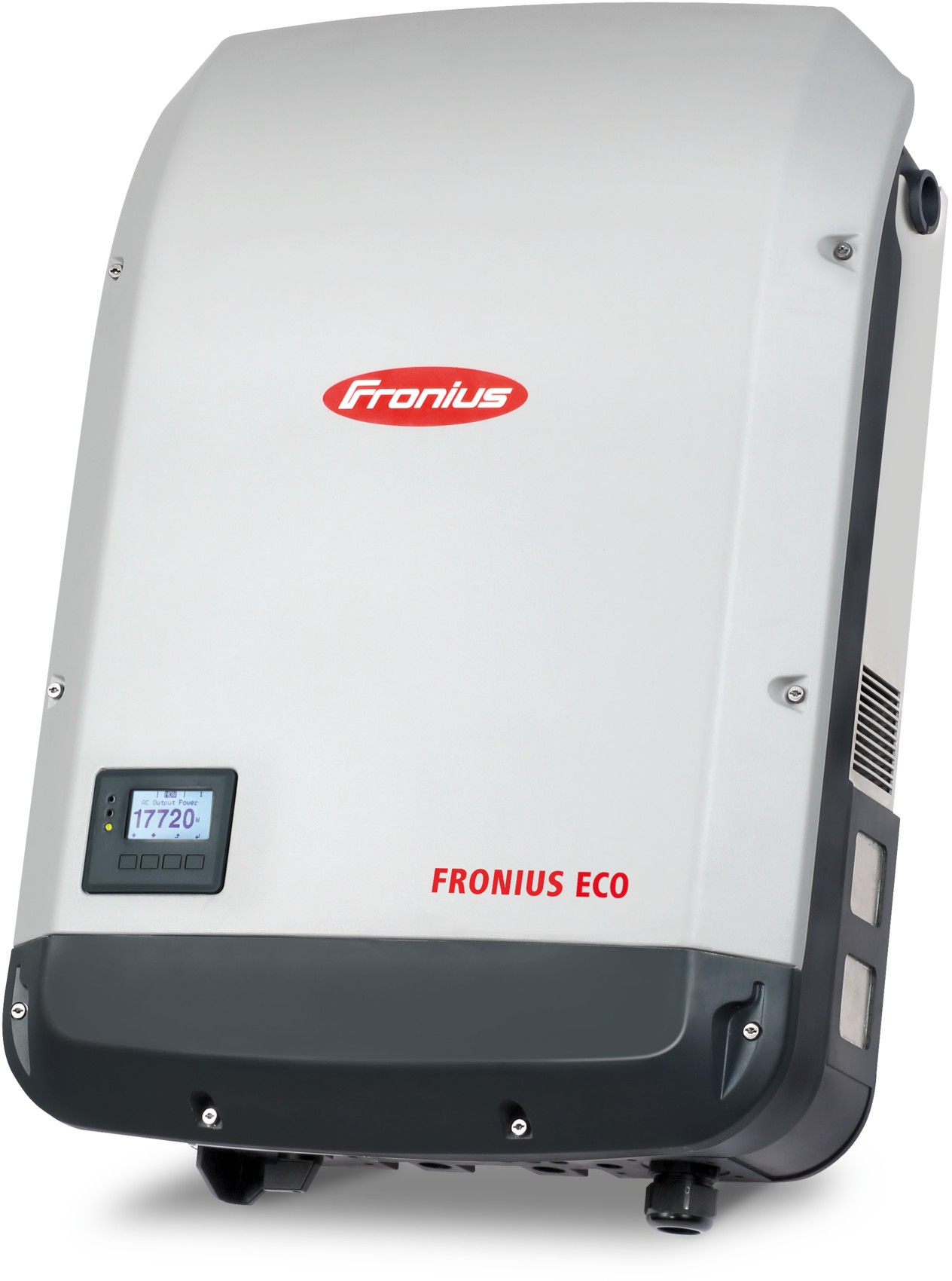 The Fronius Primo in power categories from 3.0 to 8.2 kW perfectly completes the SnapINverter generation. This single-phase, transformerless device is the ideal inverter for private households. Its innovative SuperFlex Design provides maximum flexibility in system design, while the SnapINverter mounting system makes installation and maintenance easier than ever before. The communication package included as standard, with WLAN, energy management, several interfaces and much more besides, makes the Fronius Primo a communicative inverter for owner-occupiers.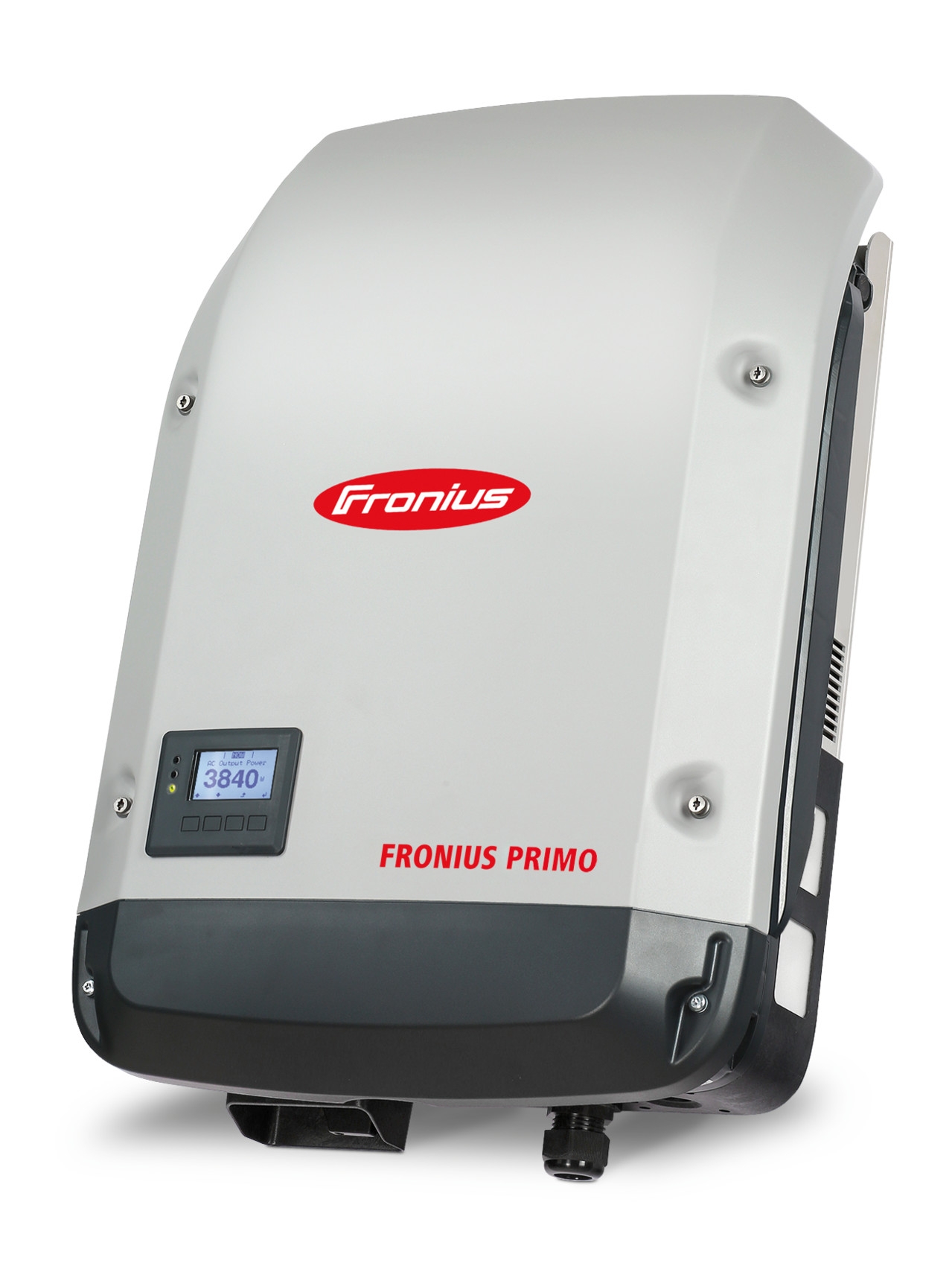 With power categories ranging from 3.0 to 20.0 kW, the transformerless Fronius Symo is the three-phase inverter for systems of every size. Owing to the SuperFlex Design, the Fronius Symo is the perfect answer to irregularly shaped or multi-oriented roofs. The standard interface to the internet via WLAN or Ethernet and the ease of integration of third-party components make the Fronius Symo one of the most communicative inverters on the market. Furthermore, the meter interface permits dynamic feed-in management and a clear visualisation of the consumption overview.