Clenergy supplied its PV-ezRack SolarTerrace II ground mounting system for a company in Japan that completed four PV projects totalling 3.3MW in Tokushima (Yoshino-cho, Ishii-cho, Nakakubo and Mima) last autumn. The project and further subsequent cooperation in PV projects have led the two companies into a deeper and wider partnership.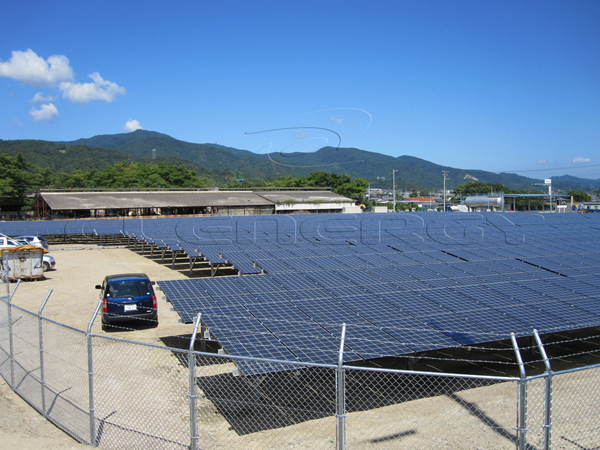 Given local environmental factors and the possibility of severe earthquakes, Clenergy strengthened the structure of SolarTerrace II's supports and posts, applying robust T-rails and other components with excellent surface coating to resist local environmental challenges, which include snowstorms and saltwater corrosion.
The material works in conjunction with an optimized structure to ensure a high level of corrosion resistance and to extend the system's lifespan.
As for service, Clenergy's local office and China headquarter works closely with the client. The engineering and technical teams tailor solutions for each project according to the specific requirements for tilt angles, post heights, module orientation and snow and wind loads. Remote technical support ensures smooth project installation.
Upon the successful completion of the Tokushima projects, the client commented positively on several aspects of the partnership, especially the efficiency of product installation, short delivery cycle and product quality.