About IREX
"We have a dream"
As "Green" is becoming less and less in our lives, have you ever dreamt about a windy farm that create enough clean ectricity to light up the whole region, and fresh water and light for remote areas. We had such dreams since 1975 when a young passionate musicians decided to pursue research and a young women determined to engage in science. No matter who they are, they all have shared the same passion on a bigger dream "Vietnam will shine on the world map of clean energy."
40 years of continuous research through generations, we not only dream, but are taking steps to turn it into reality. Many studies are no longer lying on our desks or just be praised, but had came to life. 34 years ago, the first time in Ben Tre villagers can farewell to oil lamps and welcoming real light through "made in Vietnam" wind turbine. 2 years later, thanks to this study, "wind turbine Village" started to be in Nha Trang travel. Followed by a series of projects being implemented in many regions of the country, but that seems not to unleash the scientists until 2004, the very first Solar Water Heater of VietNam was born.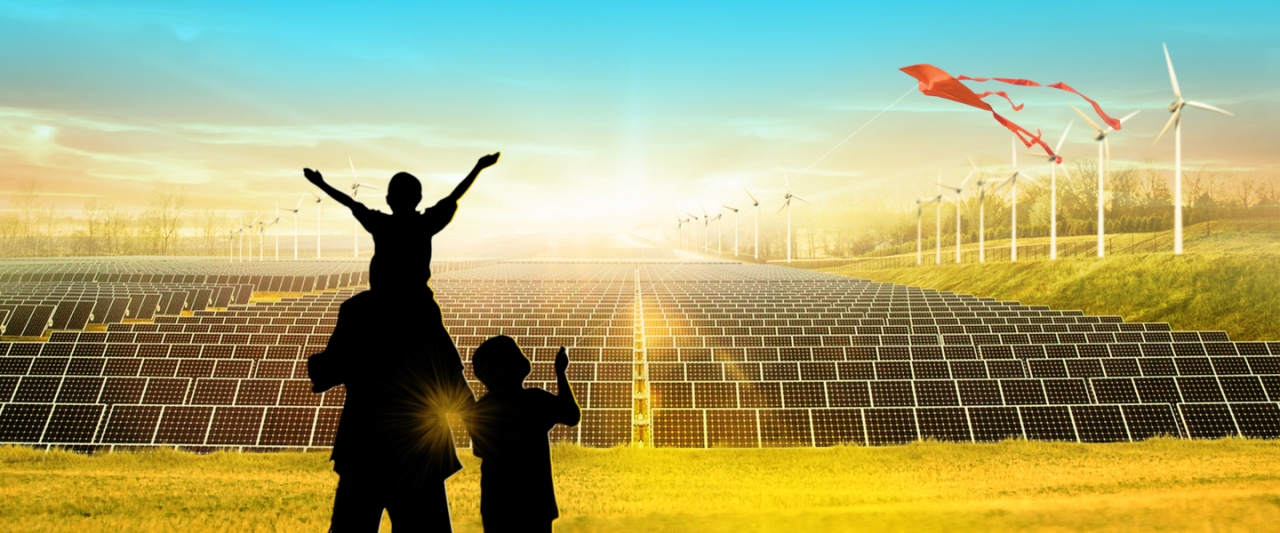 Difficulties do us nothing but adding fire to nurture our aspiration. This next generation of SolarBKers can do wonders. Currently, 48 points of Spratly islands (locally known as Trường Sa) and DK1 platform can get electric light, people and our army in Southwest Cay island also can get freshwater whenever they are in need of it. SolarBK – a 100% Vietnamese company has overcome the sun, the winds and the rigors of the island to make it closer to mainland. Been awarded Global Energy Award twice for those miracles, the young Vietnamese engineers has led the world to believe.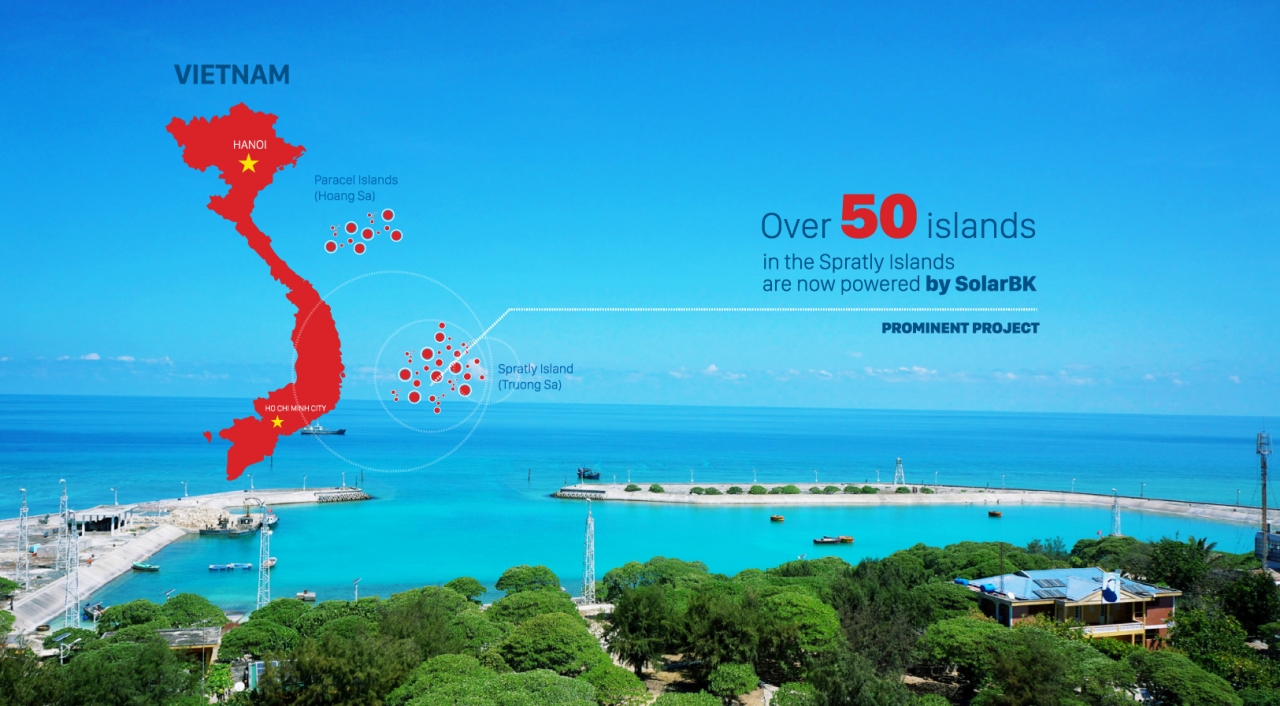 Do what seems impossible, it is the spirit of SolarBK. On the road of business despite facing competition and balance of interests, there are two things that we never change which are: Always refreshing ourselves to conquer challenges and Build a team with the same philosophy in order to share the joy of success since it comes from the desire of every person.
Within 10 years, our team has grown 150 times, the scale of production have gotten 20 times bigger, successfully be in America and can't-count-out projects for the community, SolarBK still hold the belief "Success comes from Aspiration". "Oil and gasoline can be depleted, but sun and wind are endless" (quoted from General Secretary Do Muoi in his visiting our research centers RECTERE – predecessor of SolarBK), this is also the path we pursue. In the field of clean energy, solar and wind energy is the area where we do best, so, we are proud to bring Vietnam sun and wind to the world. "From Aspiration comes difference, from difference comes leader, leader comes Success"

Our Culture
SUCCESS comes from ASPIRATIONS
We understand that a company's business needs to be profitable to survive and grow. However, equally important is the passion, ideals and dreams that we put into our work. At SolarBK, we call it Aspiration.
ASPIRATION for the world to know of Vietnamese's youth and talents.

ASPIRATION to proves that Vietnamese can be as good as international friends.
ASPIRATION to build up a national brand.