Product Advantages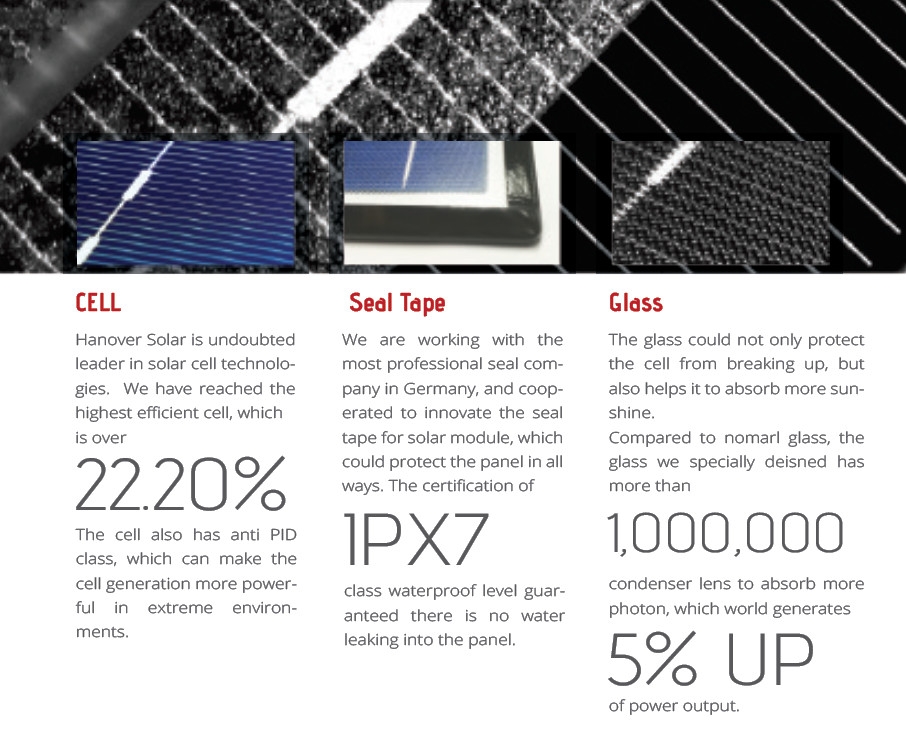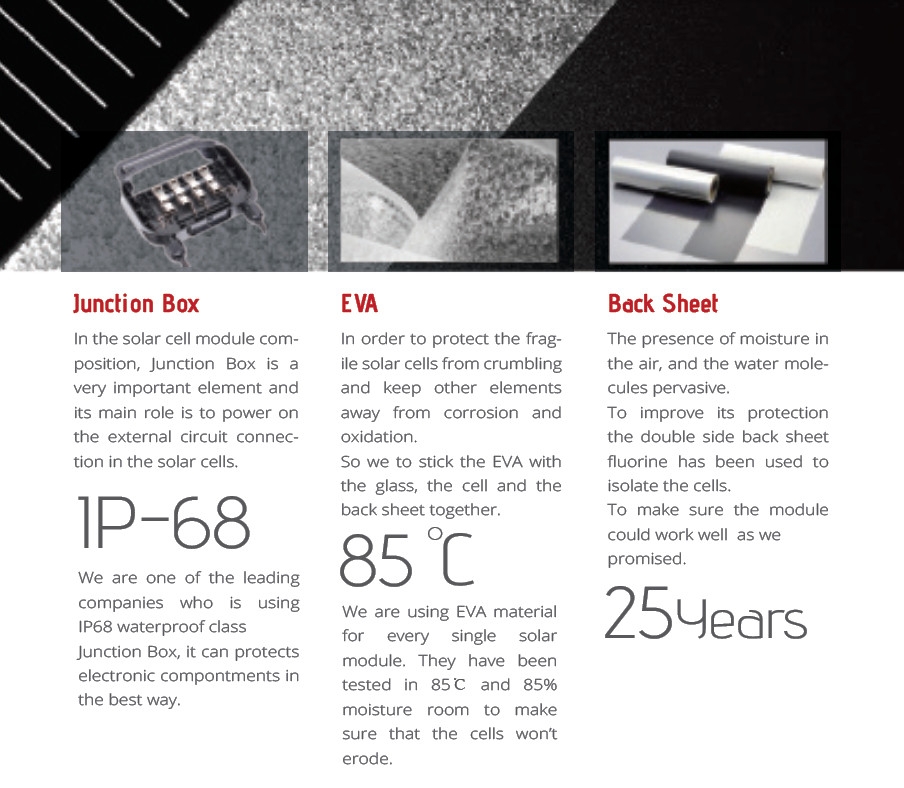 About Hanover Solar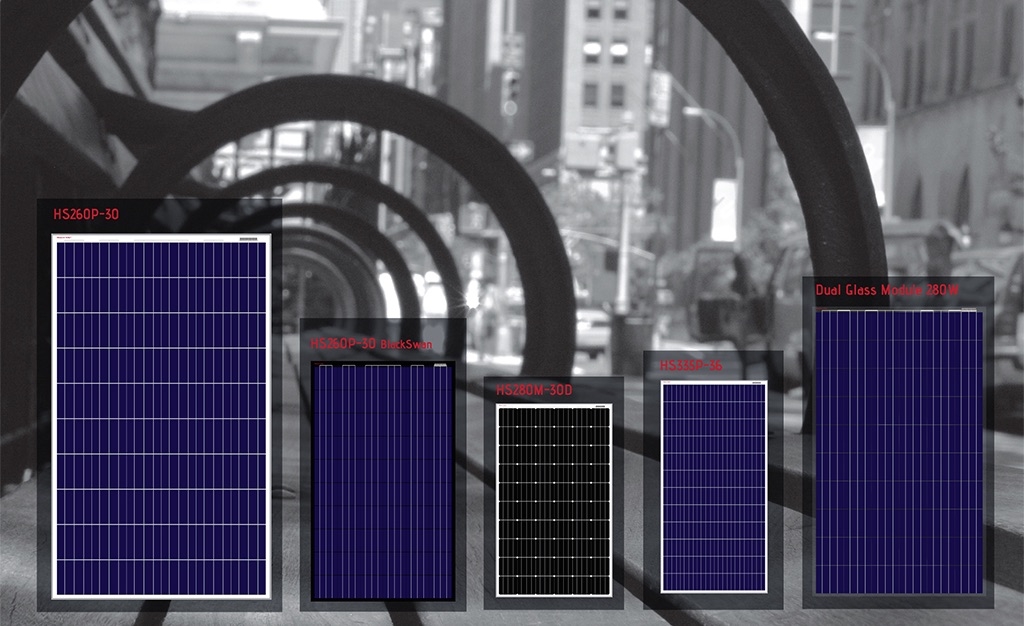 Best Price
China is the biggest solar market in the world. Hanover Solar established factory in China since 2011 with 300MW capacity, and now it has upgraded to 500MW in 4 years growing up. Besides with shipping goods in worldwide, Hanover Solar has also joined local market to help investors to launch big projects, all at customers' benefit.
Certificates and Sponsorship
We are carrying TÜV, CEC, UL, ISO, IEC, and CE, and sponsoring CEC.
Our Products
We serve mono-crystalline and poly-crystalline to residential, commercial and industrial's installation or refurbishment. Our mono-crystalline is ranging from 90W to 330W, and poly-crystalline is ranging from 20W to 335W, and all of our types are TÜV certificated.
Our Warranty
All components are of high quality and certified with 25 years warranty on modules and *12 years on inverters---trustful long-term business relationship.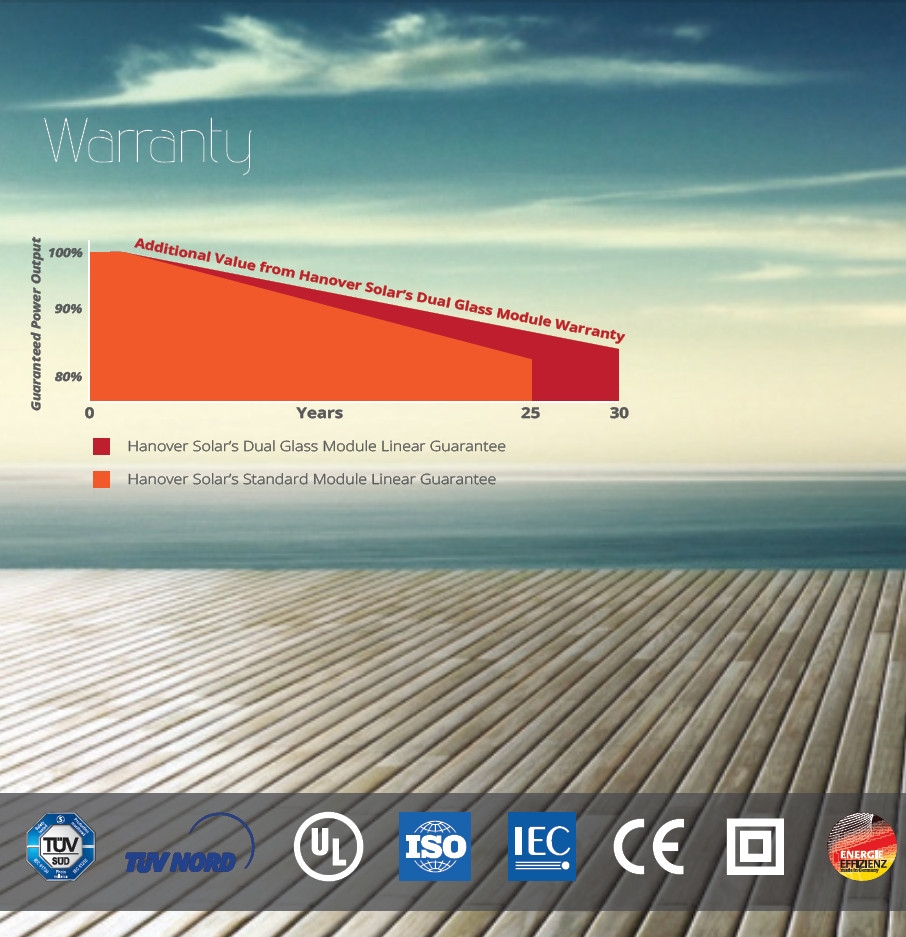 Our Philosophy
Quality, our customer and social responsibility are the key elements we take into account when a decision is made in the company.
Technology Center
In headquarters in Germany, we cooperate with the best local materials suppliers to develop new materials for solar panel, aiming to produce the best efficient as well as the most safety solar modules for our customers.
Every tiny progress Hanover Solar is making requested thousands of hours on testing, to make sure every single module is the best module.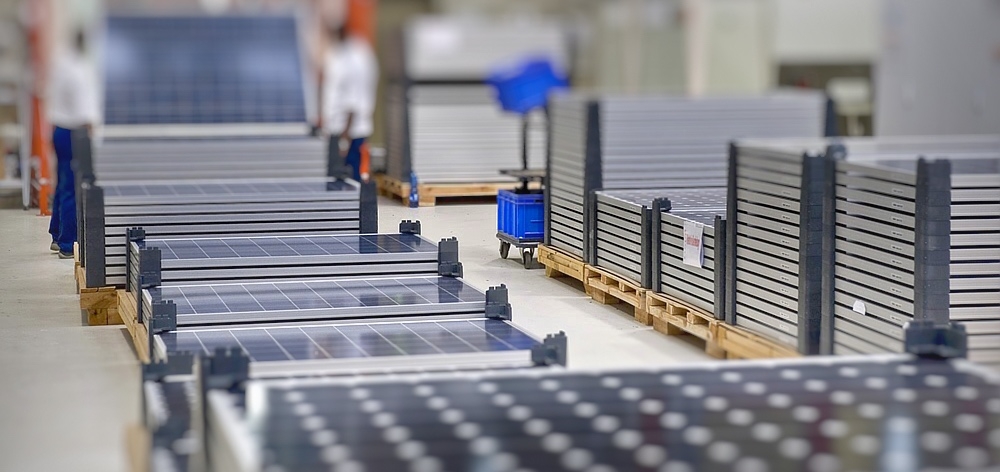 Projects