Product List

● Ground Mounting System
● Roof Mounting System
● Ground Screw
● Fence

Factory

Corigy owns an international research and development department,with a group of high-tech professional technical elites and an experienced engineer who worked for a large solar mounting structures supplier in Japan before as a leader.We attach great importance to applying high-tech advanced equipment and bringing in high-grade,advanced talented persons,to offer customers kinds of very nice and cost-efficient solar mounting structures to meet their needs and requirements perfectly.
With 8000m² factory area and large company capacity,Corigy has---
---lab to ensure high quality of raw materials and semi-finished products and finished products,
---aluminum factory with oxidation line,foundry production line and full-auto production line making us to produce every aluminum product by ourselves,and making us to control every step during the production to ensure high quality of our products,as well as allowing us to offer more favorable prices to our customers.
---stainless steel factory,with galvanizing line,coating production line and full-auto production line.With this factory,we manufacture every steel product by ourselves,and we keep serious at every processing during the production to make sure that all products are high quality,we try our best to quote the best prices to our customers,too,to reach win-win.
---manufacturing factory with advanced cutting machine,eyelet machine and full-auto production line making us to customized produce goods for different customers with different requirements,to meet their needs perfectly.
Our annual production is around 200MW,so we can meet customers' large needs and can finish larger orders at a short time.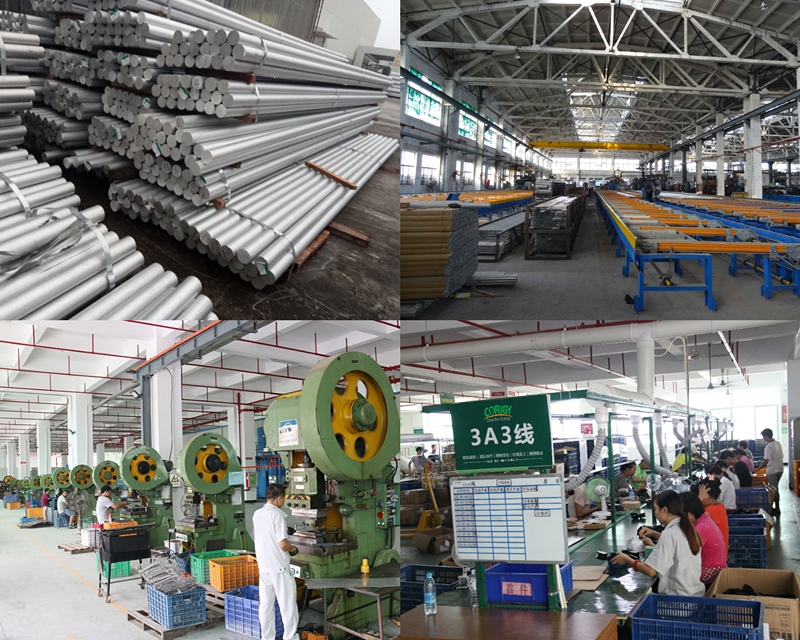 Delivery

Corigy export about 4 MW solar products to foreign countries every month.
Products will be pre-assembled by CORIGY before shipment, packed with carton boxes and iron racks, and delivery on time.