为生产商提供的服务

Enlit Asia 2023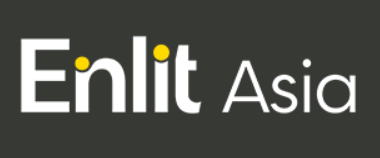 Enlit Asia 2023
| | |
| --- | --- |
| | 印度尼西亚 Jakarta |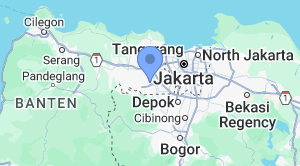 简介
Enlit Asia is your inclusive guide to the energy transition.
From source to generation, from grid to consumer, the boundaries of the sector are blurring and this evolution is being shaped by established players, external disruptors, innovative start-ups and the increasingly engaged end-user.

Enlit Asia is the unifying brand for POWERGEN Asia and Asian Utility Week, showcases expert knowledge, innovative solutions and foresight from industry leaders, coherent with Asian strategy to achieve a smooth transition towards a low carbon energy supply.
与会者
At Enlit Asia you can expect to meet power and energy industry professionals involved within:

• Electric Utility • IPPs • Power Generation Companies • EPCs
• Regulators • Investors/Finance/Legal • Project Development
• Chemicals & Allied Product Suppliers • CHPs • Civil Engineers
• Construction / Contractors • Consultants / Consulting Engineers
• Distribution System Operators • Energy Service Companies
• Energy Service Providers • Energy Services Companies
• Equipment Suppliers • Government Energy Departments
• Independents Non-Governmental Organisations • OEMs
• Policy Makers • Project Management Personnel • Regional Transmission Organizations (RTO)
• Rural Electric Membership Co-op (REMC) • Training Companies • Distributors of Products and Services
Why Exhibit
Your technologies, solutions and knowledge will help shape the energy sector of the future – so make sure the sector knows what you have to offer.

The success of the energy transition depends not on competition, but collaboration, and Enlit Asia offers you unrivaled access to the industry's decision-makers, investors and innovators, not to mention the next generation of energy entrepreneurs. Showcase your solutions to an audience that is thirsty for knowledge, and take the next step of your journey in Asia's energy transition.
Who Should Exhibit
• AMI Infrastructure
• Artificial Intelligence
• Asset Management
• Big Data Analytics
• Biomass Application & Equipment Suppliers
• Blockchain Trading Systems
• Cloud Solutions
• Consultants
• CRM & Billing
• Developers & Consulting Engineers
• Diesel/ Gas Engine Manufacturers
• Digital Enterprise
• Digital Transformation
• Distributed Generation
• Drones & Unmanned Aerial Vehicle (UAV)
• Emissions control
• Energy Services and Energy Management
• Energy Storage Technology & Service Providers
• EPCs
• Field Service Management
• Future Energy Systems
• Generation Technology & Component Vendors
• Geospatial Information Systems
• Hydro Power
• Internet of Things (IoT)
• Maintenance
• Measurement, Controls & Tracking Systems Back-up
• Microgrids
• Mobility Transformation
• Nuclear Plant Equipment & Services
• OEMs
• Plant Safety
• Power Plant/ Asset Management
• Predictive Analytics
• PV Equipment Providers
• Renewable Integration
• Renewables
• Rural Electrification
• Transmission & Distribution
• Utility Scale Solar
• Virtual Power Plants (VPP)
• Waste to Energy